Goldschmied/Goldsmith Primus is a family business that specialises in the production of exclusive and unique jewellery. Master gold and silversmith Josef Primus founded the company in 1974.
In November 1974, the then 24-year-old goldsmith Josef Primus opened his shop at Wienerstrasse 119 (later Wienerstrasse 5) in Wolfsberg. Because of his training as a goldsmith and his advanced training as a diamond appraiser at the German Gemmological Society (German Society for Gemstone Studies) e.V., in Idar-Oberstein (Germany) and his professional experience as a workshop master
in a well-known German goldsmith company, Josef Primus was able to quickly establish a good reputation in his new home town (Wolfsberg).
From the beginning, Josef Primus specialised in the manufacturing of exclusive and unique individual pieces (PRIMUS Highline). He worked in his Wienerstrasse shop for 41 years.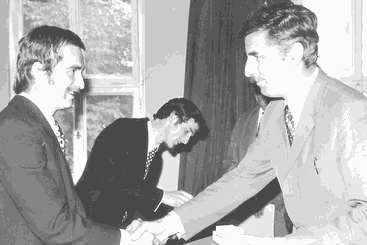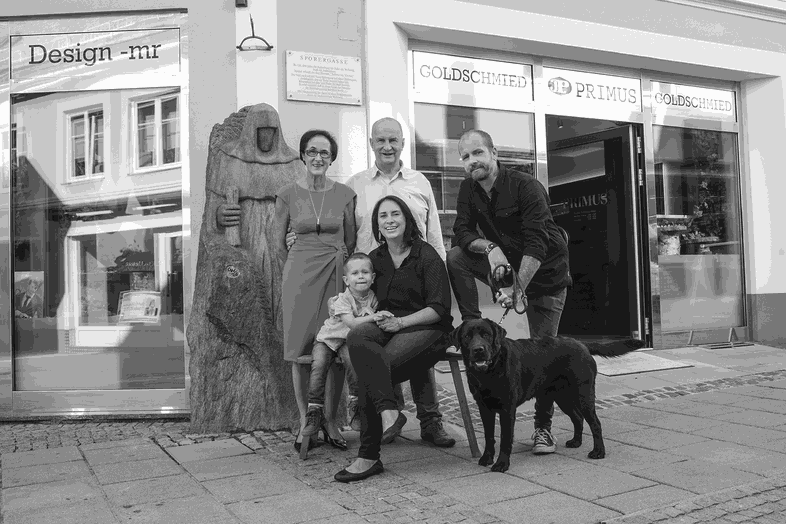 2004 Final apprenticeship examination of daughter, Kathrin Rencher-Primus, as a goldsmith, silversmith and jeweller.
In 2014, father Josef Primus and his daughter, Kathrin Rencher-Primus, opened their new location at Sporergasse 13 in Wolfsberg.
With new ideas and product lines (PRIMUS Trendline, PRIMUS Loveline, PRIMUS Kidsline and PRIMUS Wildline), Kathrin Rencher-Primus is the second generation to lay the foundation for future generations.